Welcome from Pat Brennan-Barrett
CEO and Principal, Northampton College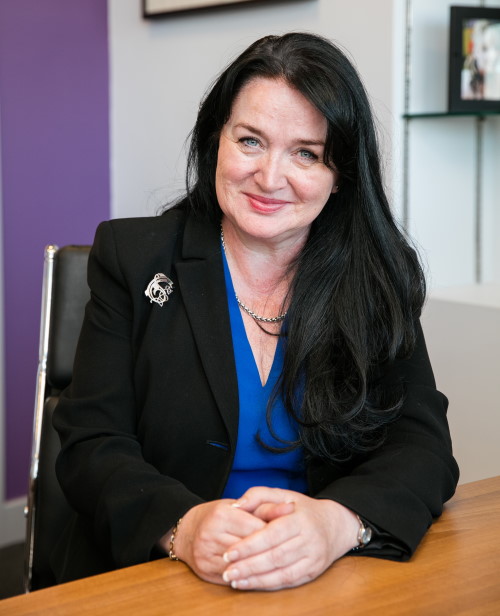 At Northampton College, every student is an individual and we are committed to ensuring all students are given a platform to fully achieve their potential, no matter what comes our way.
As well as being rated 'Good' with outstanding features by Ofsted in 2018, we are now one of the leading colleges in the country and the leading provider of further education in the South East Midlands.
We have developed a range of exciting courses at a variety of levels for students of all ages. Many of our courses are funded by the Education Funding Agency (ESFA). Students can choose a full or part time study programme, T Levels, a university level course, an apprenticeship, a short course or even decide to study entirely from home with a distance learning course.
We are proud of our relationships with external stakeholders such as the South East Midlands Local Enterprise Partnership (SEMLEP), with whom we work to engage with the very latest skills strategies and address these as part of our curriculum map.
The College also provides a service for local employers, responding to the needs of businesses and helping them to access government funding to provide Apprenticeships.
With our support, thousands of students have progressed to their next destination – whether it be to the next level in their education, or into their chosen career.
So, join us on our journey to outstanding and unlock your potential.
Our goals
Coming to college is not just about getting your qualifications - it's about realising ambitions and making a difference to our community.
We are passionate about building on our successes, which we achieve through dedication to our purpose, mission, vision and values.
Our purpose
To provide high quality education and training for people and businesses within Northamptonshire.
Our mission
To enhance the lives of our students, helping them to reach their potential through learning and creating the leaders of tomorrow.
Our Vision
To raise levels of knowledge and skills amongst our learners, set high expectations for achievement, and work to improve employment and community cohesion within Northamptonshire.
Our values
Staff and students at Northampton College achieve their potential by respecting and helping each other, engaging people through teaching with expertise and enthusiasm and developing people through learning. We continue to bring out the best in each other and play a positive role in our community.
Our pdf Strategic Development Plan (1008 KB) , outlines our mission, vision and values in further detail.
Working in partnership
As part of our continued mission to become the College in the community, we work closely with a wide variety of local councils, organisations, employers and education providers across Northamptonshire.