Welcome from Pat Brennan-Barrett
CEO and Principal, Northampton College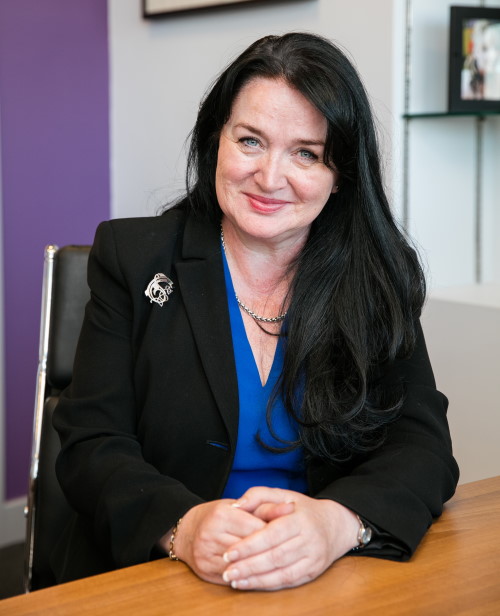 At Northampton College, every student is an individual and we are committed to ensuring all students are given a platform to fully achieve their potential, no matter what comes our way.
Having secured a rating of 'Good' with Outstanding features from Ofsted in 2018, and ranking seventh out of almost 200 colleges nationally for 16 to 18-year-old education and training, Northampton College is the leading college in the East Midlands, with significant strengths in health and social care, engineering, creative industries, construction, catering and digital.
Preparing the leaders and employers of the future
Boosting Britain's skills is more important than ever before, and we remain determined to build an inclusive talent pipeline of people that meet local, regional and national skills needs. Our students will be the UK's new workforce, equipped with the attributes and skills required for our modern, dynamic, and competitive economy.

We have developed a range of exciting courses at a variety of levels for students of all ages. Many of our courses are funded by the Education Funding Agency (ESFA). Students can choose a full or part-time study programme, T Level, university level course, apprenticeship, a short course or even decide to study entirely from home with a distance learning course.
With our support, thousands of students have progressed to their next destination – whether it be to the next level in their education, or into their chosen career.
So, join us on our journey to outstanding and unlock your potential.


Putting Skills in Focus
Over the coming years, we have much to do, and our vision and mission for 2023-2026 has been adapted to reflect the world we find ourselves in.
PUTTING SKILLS IN FOCUS | 2023-26 STRATEGIC PLAN

Working in partnership
Key to the success of the College has been ­­­the strong partnerships formed with businesses, educational establishments, civic and other partners, ensuring they are at the heart of post-16 skills.
We are proud of our relationships with external stakeholders such as the South East Midlands Local Enterprise Partnership (SEMLEP), with whom we work to engage with the very latest skills strategies and address these as part of our curriculum map.
The College provides a service for local employers, responding to the needs of businesses and helping them to access government funding to provide Apprenticeships.