The Lane Restaurant is where our talented catering students have the opportunity to show off what they have learned and to demonstrate their creative flair in the kitchen.
All the dishes are prepared by students under the careful supervision of our professional chef-lecturers and technicians. The hospitality and catering team has built an excellent reputation through the achievements of its students in competitions such as World Skills, the Electrolux Student Chef of the Year and the Northamptonshire Food and Drink Awards.
Our alumni have gone on to work at prestigious London hotels such as the Dorchester, Savoy and Claridges, as well as local high-quality establishments including Whittlebury Hall, Kilworth House and Fawsley Hall.
Feedback from customers of The Lane usually includes high praise and we rely on it to adapt and improve our service. If you've dined at The Lane recently, we'd like to hear from you; email us or write a review on our trip advisor page.
Dining at The Lane
Why not join us for lunch or dinner at our fabulous restaurant? Our restaurant is open to the public for lunch and evening service during term time.
Reservations are compulsory - if you have a party of six or less, please click here to book. To book a party of seven people or more, please email This email address is being protected from spambots. You need JavaScript enabled to view it. or call 01604 734280.
Please note we are now a cashless college and therefore only accept payment via debit and credit cards.
Enquiries
Email: This email address is being protected from spambots. You need JavaScript enabled to view it.
Tel: 01604 734280
Lunch
| | |
| --- | --- |
| Day | Time |
| Tuesday | 12pm - 2pm, Last table booking at 12.45pm |
| Thursday | 12pm - 2pm, Last table booking at 12.45pm |
Dinner
| | | |
| --- | --- | --- |
| Day | Time | Reservation required |
| Thursday | 6.30pm - 9.30pm, last booking at 7.15pm | Yes |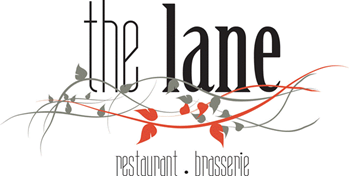 ---
Jenny Babbage
"Following on from our meal in the restaurant last night. I would like to say what a wonderful evening we had. The standard of the food and the service we received was excellent. We were really impressed with all of the students that that had any part in it who were very polite and attentive. We will definitely be back."
Andy Watson
"Just come back from The Lane restaurant. If I said the food was incredible that would be an injustice as it was better than that. Honestly I can that was the best meal I've ever had. A five course meal for £20 is unbelievable and to the standard makes it more unbelievable. The waiting staff were also superb. I hope the tutors are proud of their students and more so the students should be proud of themselves. In fact the college should be proud of them as they are a credit to the college. I will definitely be back."
Nick Arnold
"Our party of fourteen dined at 7 pm last night. It was a lovely experience all round, the service was excellent. Tables were set perfectly and we were attended with courtesy but without excessive fussing. The beautiful surroundings are also of note and provide a relaxing background. Food was superb, a very interesting selection was served with perfect timing and we all enjoyed some new dining experiences."
Nick and Della Bull
"Having spent over twenty years in the catering industry, I can fully appreciate the hard work and attention to detail the students put in to making last night's meal one of the nicest I have ever tasted. The choice of ingredients and flavours complimented each perfectly cooked course wonderfully. We were served by friendly, polite and highly competent students and your college should be proud to produce such a high level of professionalism."
Liam and Denise Collacott
"We would just like to say thank to your students for looking after us so well last night. It had been some seven years since we last had an evening meal there, which then was very good then, but yesterday's experience has taken it to the next level. Marks out of ten, it would have to be eleven. Your students certainly have achieved a very high standard what with presentation and culinary skills, and of course each being highly personable. Just brilliant."