As the leading college in the region, we respond to the needs of local employers and work in partnership with stakeholders to meet the requirements of the local skills agenda.
We are committed to producing a tailor-made pipeline of great people to benefit organisations of all sizes, both here in Northamptonshire and further afield.
The right choice as your business training provider
We want to help you train and sustain a motivated, skilled and qualified workforce that makes a positive contribution to the success of your business.
Northampton College provides a wide range of services and opportunities for local businesses across the county to improve and strengthen their workforce.
Our track record
The College has helped to recruit hundreds of apprentices to vacancies within the local workforce.
Over 90 per cent of employers agree that the College understands their issues and offers training and assessment in a flexible way to meet their needs.
88% of employers would recommend a Northampton College apprentice
Nine out of 10 apprentices remained in employment after completing their Apprenticeship at Northampton College
We have excellent links with local businesses and have worked with nearly 600 organisations over the last year across a range of industry sectors.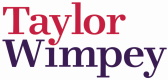 We are here to support you
If you would like to find out more about what we can offer to your organisation, please get in touch to arrange an appointment with our business development team to discuss your training and recruitment needs.
We can provide further information on grants, funding and incentives and explain more about our free recruitment service.
Please contact the Business Centre on 01604 734323 or send an email to This email address is being protected from spambots. You need JavaScript enabled to view it..
We look forward to working with you to build a better, brighter future for Northamptonshire.