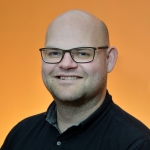 By Daniel Owens, PR and Communications Executive on 19 June 2020
---
The COVID-19 outbreak has affected us all in very different ways. For some, it is the immediate heartbreak of losing a loved one, while for others the burden is financial rather than emotional.
The pandemic has not just cost lives, it has also cost jobs, and will continue to do so for months to come. In a recession, young people and disadvantaged adults are less likely to find work, and are more likely to lose their jobs, scarring them economically for many years.
We can avoid that happening this time, if we focus on getting people trained and ready for when the labour market begins to grow again.
This week, we are joining the Association of Colleges to call on government for another bold and necessary course of action to reduce the post post-furlough shock, minimise the risk of economic scarring, and prepare the country for the rebuild.
A £3.6 billion package of incentives for business, support for students and investment in colleges would help the 760,000 people most at risk of suffering economically in this recession.
It would guarantee a high-quality education or training place for every 16 to 18-year-old, offer a suite of work-focussed training programmes and provide support for adults who lose their jobs to train or retrain, allowing them to get back into the workforce as quickly as possible.
As we emerge from the pandemic it is vital the building blocks are in place to restart our economy and support the next generation of workers. It is this generation that will be tasked with leading the recovery, we now need to give them the tools they need to do that job on our behalf.
Throughout coronavirus, Northampton College has reaffirmed its status as the 'College in the Community'. We have tried to do our bit and support all those members of society who need our help the most.
This blog has been a way of communicating our efforts, charting our progress and keeping the community up to date with what we are doing to help. With the college term now ending we are also signing off from the blog. We hope you have enjoyed reading and we look forward to a new start in September.
It's going to be very different, and it will present us with a whole host of new challenges, but they are challenges we are determined to meet and overcome.