Welcome to the Northampton College blog, giving you an exclusive behind-the-scenes look at life at Booth Lane, Lower Mounts and Daventry.
This blog features the thoughts of both staff and students, providing invaluable advice on student life as well as reporting on all that's happening on campus, whether that's the latest sports events, a fashion show or theatre performances.
We'd love YOU to get involved. If there's a topic you'd like to blog about just email
This email address is being protected from spambots. You need JavaScript enabled to view it. with your ideas.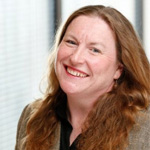 By Ruth Exelby, Assistant Principal Employer Engagement on 22 September 2017
---
As I sit and write this blog I wonder how I will make it to Christmas. Oh, I know, who wants to be thinking about Christmas? However, this Saturday sees the start of THE must watch television programme of the year – Strictly, which of course culminates the week before Christmas.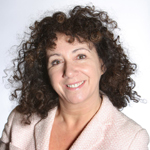 By Dr Julie Teckman, Director of Higher Education on 21 September 2017
---
So, the results are safely in your pocket and the years of preparation have led to this, your new life as an undergraduate. Your parents have packed enough food and warnings to last a lifetime and you have a neat little pile of sparkling new pots, pans, cushions and household gadgets you never knew existed that will shortly be scattered around your Halls of Residence or shared house being soundly abused by your flat/housemates. All sorted ready for next week when you'll leave home and set off on this amazing adventure, and we at Northampton College wish you a great adventure.